Cécile Bienvenu-Luc joins Lefebvre Sarrut as Group CFO
Paris La Défense, 5 October 2023
Cécile Bienvenu-Luc has joined Lefebvre Sarrut, the European leader in legal and tax knowledge, as Group CFO. As such, she joins the Group Leadership Team, reporting to Olivier Campenon, CEO of Lefebvre Sarrut. She replaces Laetitia Desfossés. With long standing experience in financial leadership and proven ESG skills, Cécile will reinforce Lefebvre Sarrut's business culture and support its growth in European markets.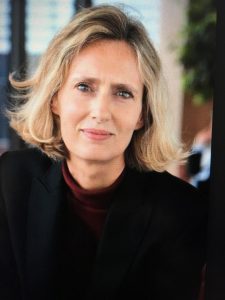 Cécile started her career in finance over 30 years ago, quickly evolving to executive positions and CFO responsibilities. In those roles, she also managed M&A activities, purchasing and legal duties as well as transformation and post-acquisition projects. She has worked in mid-size and large companies in fast-evolving international markets. Among her former employers are Videlio, PwC, SFR and Omea Telecom/Virgin Mobile France. She is 54 years old.
Detailed biography:
1992-1993: Consultant – Temsis conseil
1993-1998: Financial Controller – France Abonnements
1998-1999: Marketing and Loyalty Financial Controller – SFR
2000-2005: Chief Financial Officer – SFR Business
2005-2006: Quality, Finance and Purchasing Director – SFR
2006-2016: Chief Financial Officer – Omea Telecom / Virgin Mobile France
2015-2016: Chief Financial Officer BtoC – SFR Numéricable
2016-2021: Company Secretary – PwC France and francophone Africa
2021-2023: Chief Financial Officer and CSR Executive Committee Sponsor – Videlio
Olivier Campenon, CEO of Lefebvre Sarrut, commented, "Cécile's impressive breadth of experience, combined with her keen sensitivity to ESG issues make her an extremely valuable asset for our company. Her expertise will stand us in good stead as we work to fulfil our purpose of activating knowledge for a fairer, more efficient and sustainable society. I'm delighted to welcome her to our Leadership Team."
Cécile said, "I'm convinced of the importance of sustainability strategies that integrate the interests of all stakeholders and environment into business goals. I particularly enjoy working with companies that take a human, agile, innovative approach and I'm excited about contributing to Lefebvre Sarrut's growth."
Find Cécile on LinkedIn.
About Lefebvre Sarrut
Lefebvre Sarrut is the European leader in legal and tax knowledge. With offices in Belgium, France, Germany, Italy, Luxembourg, the Netherlands, Spain and the United Kingdom, the Group provides a global response to companies (on human resources, financial, legal and compliance issues), regulated professions (notaries, chartered accountants, lawyers, etc.) and the public sector in the fields of publishing, training and software. Lefebvre Sarrut registered a turnover of €542 million in 2022 and employs 2,400 people. www.lefebvre-sarrut.eu
Media contact: Brice Chauveau – b.chauveau@lefebvre-dalloz.fr – +33 7 86 64 88 28