Camille Sztejnhorn and Maria de la O Martinez nominated to top ESG Impact and Innovation positions at Lefebvre Sarrut
Paris, 13 December 2022
Lefebvre Sarrut, a European leader in legal, tax and regulatory knowledge, has announced two new promotions in its Extended Leadership Team. Starting on 1 January 2023, Camille Sztejnhorn will become the group's Environmental, Social and Governance (ESG) Impact Director, taking over from Natacha de Saint Vincent, while Maria de la O Martinez, former Head of Tax market Spain, will succeed Ms Sztejnhorn as Group Innovation Director. Both bring solid business and leadership experience to their new roles.
Describing herself as an "innovation soldier" and social entrepreneur, Lefebvre Sarrut's new Group Environmental, Social and Governance Impact Director, Camille Sztejnhorn, has built up wide-ranging experience in the media, consulting, publishing and social/environmental worlds. Starting her career in the media, Ms Sztejnhorn was a co-creator of Sofa magazine and head of web content, before becoming a client director for Mediametrie. Switching to strategy and management consulting, she held numerous positions at French consultancy Vertone before joining Lefebvre Sarrut Group in 2016. Since then, she has worked at Dalloz as Chief Marketing Officer and BU Director for Universities and Bookstores, and at the group's headquarters as Group Innovation Director. In parallel, Ms Sztejnhorn is a lecturer at Paris-Panthéon-Assas University and a co-founder of Lutila, a start-up organizing team events with social and environmental purpose. She has also volunteered at charities including Emmaüs Alternatives (an association supporting vulnerable people) and Toits Vivants (urban farming). She's a co-founding member of Les Jurisnautes, a non-profit organization creating moke trials to raise awareness on legal questions linked to new technologies. Ms Sztejnhorn is a graduate of Paris Cité University (in sociology), Sciences Po (media studies) and ESSEC Business School (marketing).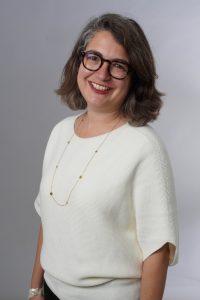 María de la O Martínez, a seasoned expert in technology development and partner relationships, will take over from Camille Sztejnhorn as Group Innovation Director. Ms de la O Martínez is a skilled team leader and has held a variety of business development, marketing, strategy and sales roles at international companies, mostly in the technology industry. She first worked as a product manager for Exact Software, Navision (Microsoft). Moving to Sage SP, she then occupied marketing and direct sales positions before becoming a group board member in her successive roles as Marketing Director, Professional Advisor Director and New Customer Acquisition Director. In 2018, she joined Lefebvre to head up product innovation in Spain and, since 2020, has been the Head of the Tax Market. In this latest role, she has been focused on supporting companies with business development, bringing considerable experience in helping accountants and lawyers improve their potential for transformation through customer- and market-centric digital changes. She is a graduate of Complutense Madrid University (in business studies) and IE Business School in Madrid (international executive MBA) and is currently participating in Esade's Promociona Executive Program for Women in Senior Management.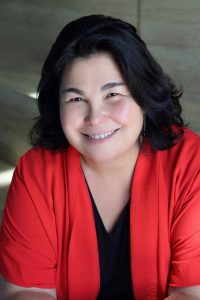 Commenting on these appointments, Lefebvre Sarrut CEO Olivier Campenon said, "It's a pleasure to announce these two internal promotions that highlight the quality and diversity of the talent we have here at Lefebvre Sarrut. As leaders of innovation and ESG impact, they both have a critical role to play in supporting our mission. I am also pleased to welcome Maria de la O Martinez to our Extended Leadership Team."
Media contact
Pauline Reynaud
+33 6 13 86 02 36
contact@paulinereynaudconseil.fr
About Lefebvre Sarrut
Lefebvre Sarrut is the European leader in legal, tax and regulatory knowledge. With offices in Belgium, France, Germany, Italy, Luxembourg, the Netherlands, Spain and the United Kingdom, the group provides publishing, training and software solutions to a wide range of organisations in the private and public sectors and to regulated professions (notaries, chartered accountants, lawyers, etc.). Lefebvre Sarrut generated revenues of €535 million in 2021 and employs 2,500 people. The group's mission is to enable knowledge for a fairer, more efficient and sustainable society.